9:30 Meet up
Welcome to my tour! We are going to meet up at the Nezu station(C14 / Chiyoda line Tokyo Metro)It takes 20 min from Shibuya or Shinjyuku. Near the Ueno park.
9:35 Welcome to my house!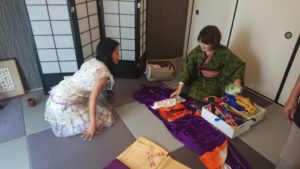 Only 30 second from the station. Greeting and small lectures about kimonos. After that, please choose the kimono for the day. I help and give an advice to you to choose the best one! 10:30 Shall we go out?  After wearing a kimono and making up by yourself, we go out for photo shooting.
10:45 Photo shooting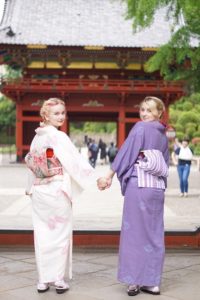 We go to the Nezu shrine to take a walk and photo shooting. Please enjoy taking a lot of pictures by photographer.
12:00 Local tour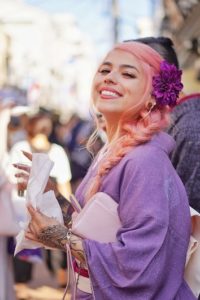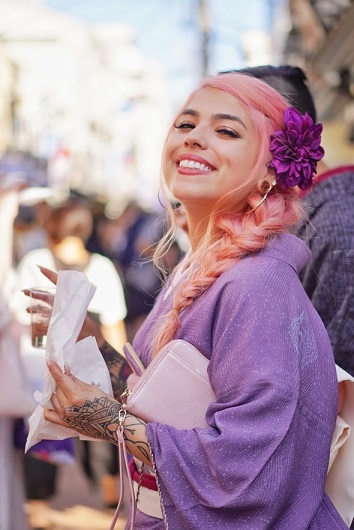 After photo shooting, I will take you to the local tour associate with the seasons. (ex:Spring ⇒ Cherry blossom photo in the Ueno park, Autumn ⇒ Autumn leaves photo in the beautiful Japanese garden, Summer ⇒ Summer festival in Tokyo)
13:30 End of the tour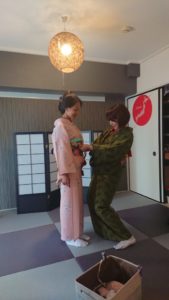 I help you to take off your kimono!
Kimono can be borrowed after the tour with an additional charge for 3,000 yen. Please pay by cash on the day.

Pleas note that… Your booking will be canceled if you are late more that 30 min because it causes trouble the other guests. Kimonos are available on a first come, first served basis. Thank you for your kind understanding!